TENS Units provide safe and non-invasive pain relief that can be used over and over again. It really doesn't matter how often you use TENS treatment, as long as it's beneficial to you! For long-term use, however, you'll need to provide a little maintenance. If your electrode pads aren't sticky anymore, fear not. There are a number of ways you can care for your TENS electrode pads for non-stop use.
1. Care for Your Skin
Before each use, you should clean your skin with gentle soap and water. This helps remove any of the natural oils that may take away some of the stickiness on the electrode pads. As an alternative, you can use iReliev's TENS Wipes which are meant to be used as a pre-electrode skin prep. You can also use iReliev's TENS Wipes post-use to remove the electrode adhesive from the skin.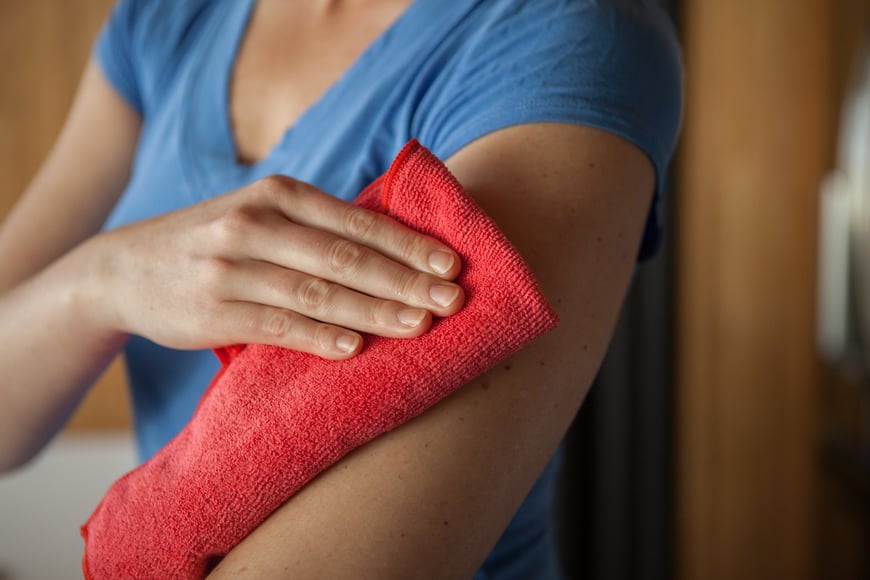 2. Clean Electrode Pads
After each use, care for your TENS electrode pads by cleaning them with a moist cloth. If your pads are less sticky than they used to be, it may be because of dirt or oil. Be sure you are using a towel or a washcloth, and not something that can leave residue like a paper towel.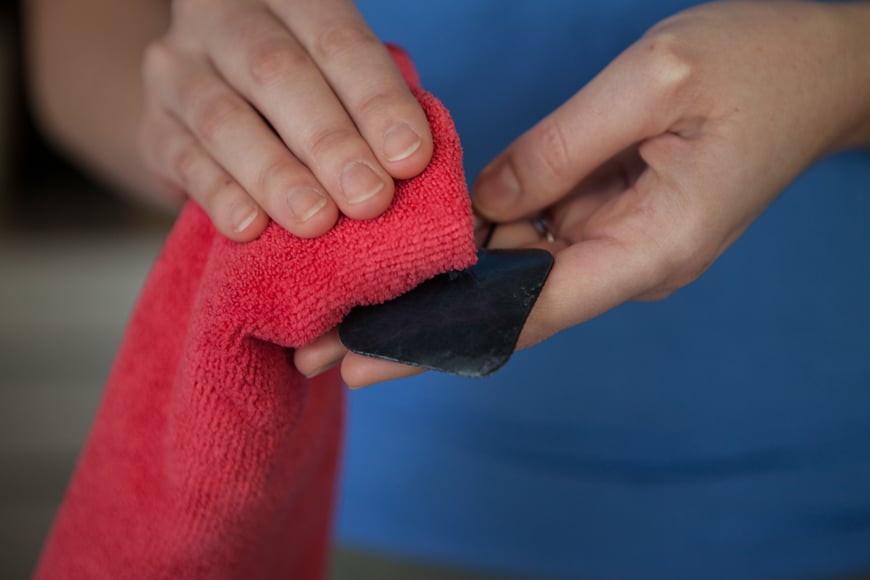 3. Hydrate Pads with Drops of Water
Sometimes just getting the electrode pads moist can help bring back some of the stickiness. Don't saturate them, but do add a couple drops of water or subtly wipe with a wet towel.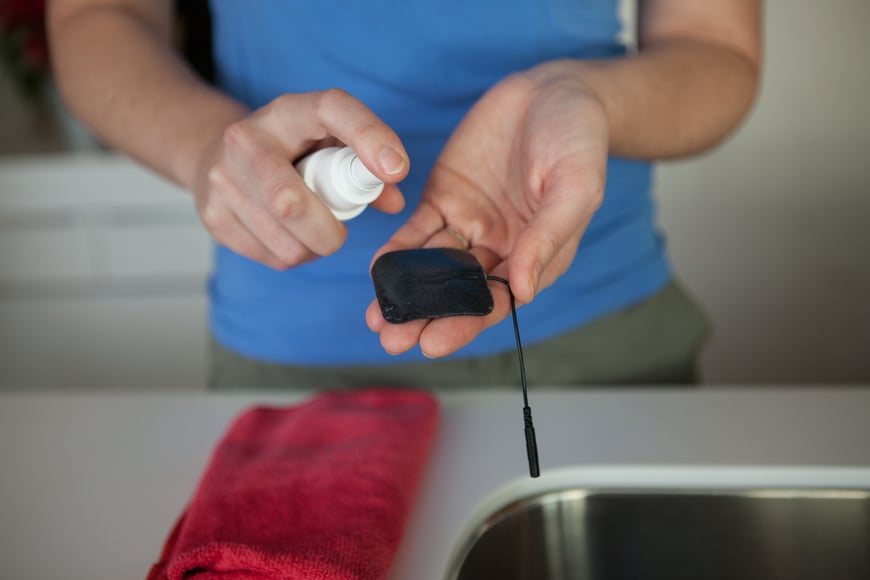 4. Gently Brush Top Layer of Hydrogel
Using a clean toothbrush, gently brush your electrode pads in one direction, as though you were brushing a pet. This will help to expose some of the electrode's stickiness and sub-layers.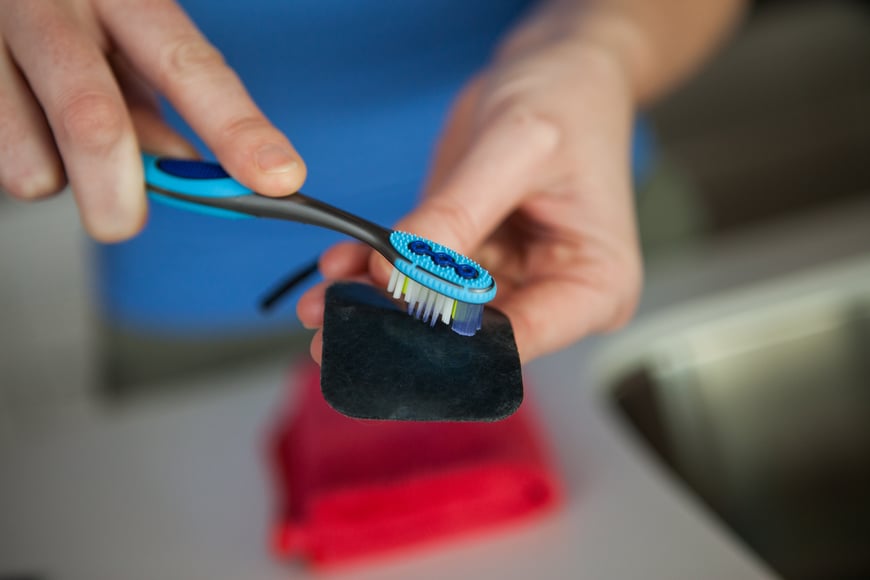 5. Rotate Your Electrode Pads
One of the reasons why electrode pads stop sticking to the skin as well is because they can become oversaturated. It's mostly ok to use a TENS Unit as often as you need. However, it's a good idea to give your skin a break from time to time. The same thing goes for electrode pads, which need to breathe just as much as your skin does. Rotate your electrode pads every 4-6 hours so that they can have a chance to dry out. This will ultimately lead to a longer shelf life of your electrode pads.
6. Cool Off Your Electrode Pads
If you want to expedite the drying process, you can actually put your electrode pads in a frost-free freezer. Leave them in this cool environment for 24 hours. The cold temperature and lack of humidity will help dry them out and restore them relatively for ready-to-use condition.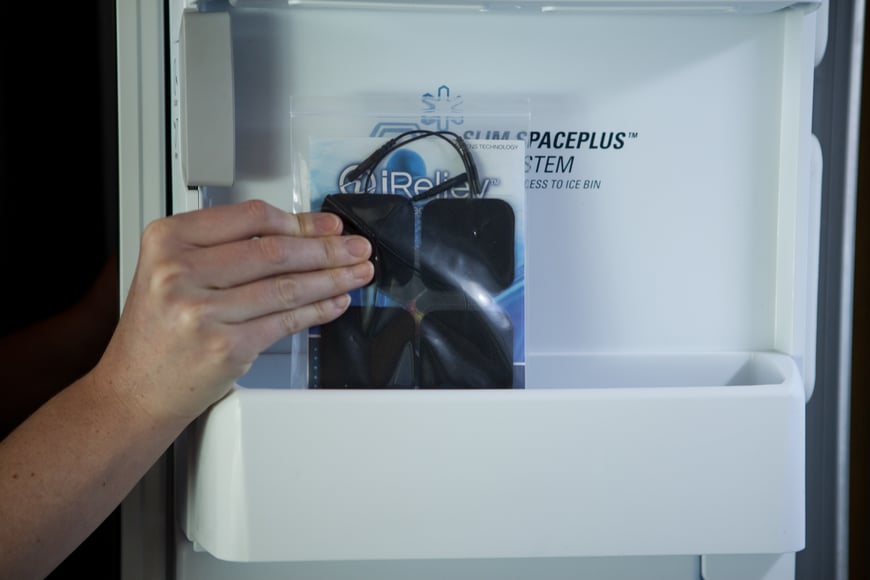 7. Use Electrode Gels or Electrolyte Sprays
While there are ways to care for your TENS electrode pads to make them last longer, eventually they will need to be replaced. We estimate 20-30 uses per pad. However, another option to preserve the electrodes would be the use of gels and electrolyte sprays. While such products offer optimal conductivity when used correctly, these products have also shown to help hydrate the electrode pads.
8. Electrode Pad Handling
1. Remove electrodes by lifting the edge of the electrode pad itself, not the wire.
2. While disconnecting or inserting the pin, hold the pin connector wire at the largest point to insert.
3. Do not submerge in water.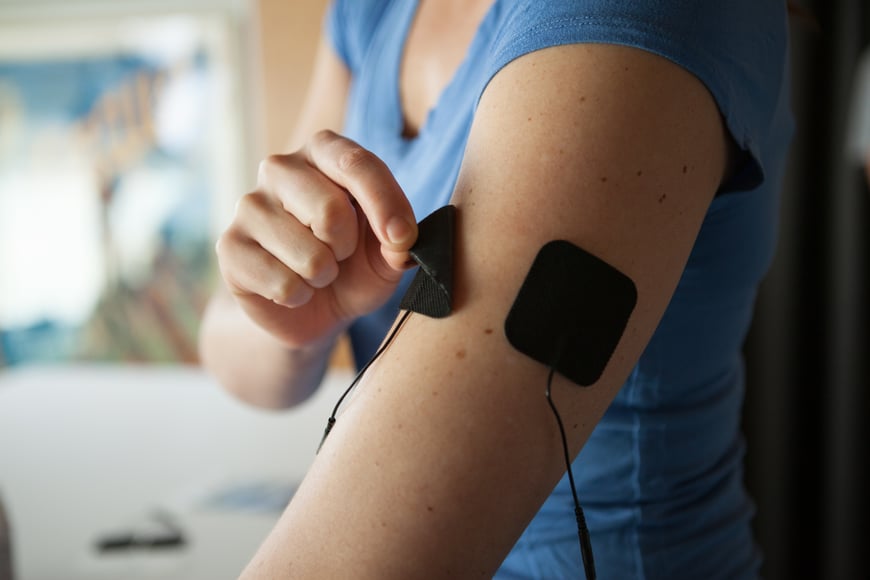 iReliev has an assortment of electrode pad care products that you can check out at iReliev. We also offer electrode replacement pads under the Dollar Electrode Pad Club Subscription Plan. Even with the best care, eventually you will want to replace your TENS electrode pads for the most efficient treatment.